Exhibition
IN EAGLEWORLD'S COMPREHENSIVE EXHIBITION YOU CAN BROADEN YOUR KNOWLEDGE ABOUT FALCONRY AND BIRDS OF PREY
Besides our falconry displays, you will be able to see our exciting indoor exhibition. We open our gates 1 hour prior to the displays and are open half an hour after the program ends – in this time you are free to explore the exhibition at your own pace, as this is also included in the ticket. We promise a captivating experience for people of all ages.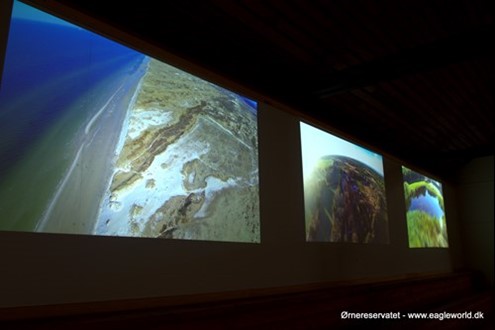 BIRDS OF PREY IN THE WILD

In our exhibition it is possible to take in decades of knowledge from our studies and work with the birds of prey. Apart from the many stunning photos of Eagleworld's own birds, you can view a collection of Frank Wenzel's legacy as a renowned nature photographer, with both his studies of the wild Goshawk and the Icelandic Gyrfalcon among others. You can read excerpts from his published works and dive into the many interesting and fun facts there are to learn about the life of birds of prey in the wild.

Our visitors can also get up close to a massive eagle's nest, look closely at different eggs and feathers and you can calmly immerse yourself in further information about the various species that we present during the falconry displays.



THE HISTORY AND CULTURAL HERITAGE OF FALCONRY

Falconry was in 2010 accepted onto the UNESCO world cultural heritage list, and is in other words a form of hunting worth keeping alive not only by practice but also through the work of spreading awareness. This ancient interaction between man and bird of prey is a challenging and fascinating discipline cherished by man for millennias.

In the exhibition here at Eagleworld audiences can gain insight into falconry throughout the history of our world, into man's relationship with birds of prey in different native cultures and about its state in current times. You will see the displayed effects, both historical and brand new and top modern falconry equipment, and can in every aspect broaden your horizon with the craft and hunting art that is falconry.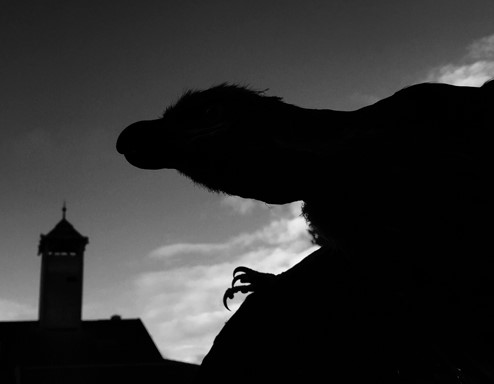 THE PREHISTORIC BIRD

One of Peter Wenzel's childhood interests was the history of evolution and understanding the connections between life's development – from dinosaurs till the birds of prey you see today and can encounter here at Eagleworld. As a result it has paved the way for an exhibition about the earliest birds, about the fascinating paleontological finds of dinosaurs, the birds of the ancient world and of the forming of the very first feathers.

If you like so many others have had an interest in dinosaurs, it is commonly a field of knowledge that will lead you directly onwards to the world of birds, and perhaps especially that of birds of prey. This makes our exhibition an attractive spotlight for children and adults alike, who will get a view into the lives of the creatures who roamed and ruled our world long before the times of man, and formed the biological base for the beautiful birds you meet in our falconry displays.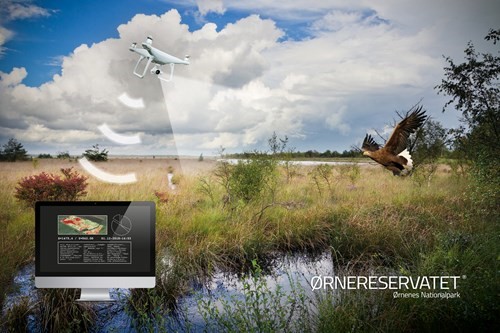 THE TECHNOLOGY OF MODERN FALCONERS

As something new to our exhibition, you will see our two info caves that were introduced in 2018. Here we show movies about how the usage of telemetry and radio trackers help us keep an eye on our birds flying into the open terrain.

You also get a peep in behind the curtains to see how we prepare the feed and what equipment is needed to go hunting with your falcon or training your eagle – in the info caves you hereby gain an understanding of what it entails being a modern falconer.

Besides the info caves we also show on large flat screens and with projectors, video footage shot with drones, that help us know the preferred flight routes of our birds, their way of scouring the landscape for prey and generally get the feeling of what it must be like as a bird of prey, to experience the world from above.